The Old Schoolhouse Expo
has been under way since Monday and lots of good speakers have already shared a lot of wonderful insights.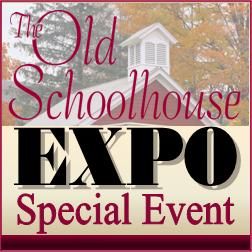 We had topics such as:
5 Commons Mistakes Homeschoolers Make
The Lay Child
Teaching Boys and Other Children Who Would Rather Make Forts All day
Top Ten Myths about Classical Education
The Art of Reading from Suess to Socrates: Teaching the Classics at Home
There is still two more days left so do not wait and get your ticket. In addition all of the sessions are being recorded, and all of the recordings are included in your ticket price. So this is a win-win situation. I myself have not been able to listen to the ones I was really looking forward to, and am certainly looking forward to the recordings to listen to at my leisure.
So
head on over and get your ticket
now! The Price is now $17.