French Essentials
is an online downloadable French curriculum with online features.
From their website you can read:
"FE

targets the four language acquisition skills (reading, writing, listening comprehension & speaking) in a unique way using a multi-sensorial communicative approach that cannot be duplicated by programs that use the "audio only" approach. By using both high quality audio and video, students see

French in action

and interact in a fun and stimulating way with the language."

I was first exposed to French Essentials through Schoolhouse Teachers a few months back, and really enjoyed using it with my then 4th grader. So, when it came for review I was excited to be able to use some more of it.
We were given for the review a full year access to the whole program, which consists of 5 modules, each in turn consisting of 15 to 25 lessons. There are 5 other modules still in the works as well.
It is written by a couple living in Quebec, both of which possess a BA in French and one of which holding a degree in French Linguistics. They also homeschool their kids.
French Essentials is a very comprehensive curriculum. If you already have a background in French, a placement test is provided for you to know which module to start from.
French Essential is recommended for grade 3 and up because of its writing component and because of its reading level.That said, a grade 2 student could learn from it if he has a good reading level and with the aid of a parent.
Here are the grade level equivalencies:
Pre-highschoo

l - Grades 4/5 - 7/8
Modules 1 - 5

Middle school

(junior high) - Grades - 8-9
Modules 5 & 6

High school

Grades 10-12

Modules 7-10



In order to use the program you would need to have the following on your computer:
Adobe Reader
Adobe Flash Player
Quick Time
You can see samples, and learn more about the program by checking
their learn more page
.
Here are a few of the reasons why French Essentials is a great choice when it comes to choosing a French curriculum:
It contains audio. All the lessons have an audio part where you hear how things should sound.
It contains video. All the lessons include a video part where you see someone say what you are supposed to learn and are expected to parrot.
It is somewhat interactive in that you are expected to talk, and are given the answer to see if you got it right.
It has a workbook associated with it for written practice.
It contains online flashcards and online practice quizzes and games.
Each lesson is of a very reasonable length, not too long, not too short.
It is very independent once you've printed the worksheets out for the student.
The navigation of the site is pretty straightforward.
It contains a cultural part where the student are introduced to French culture.
No French prerequisite is needed.
There are downloadable checklists for each module.
There are answer keys for the workbook, ready for download as well.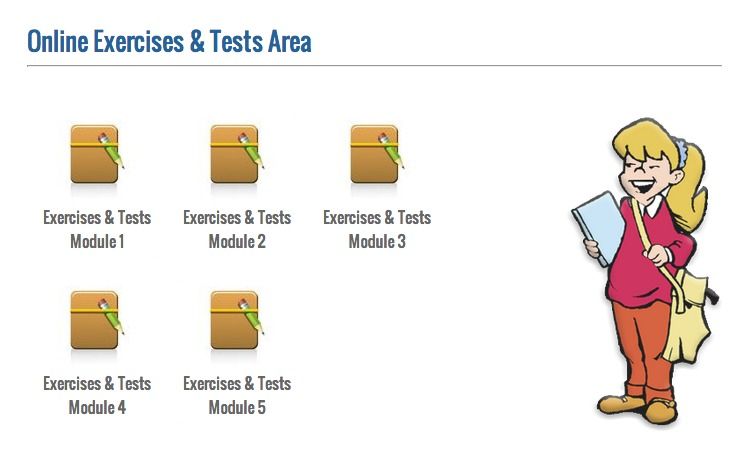 The only disadvantage I found to FE was the need to download each lesson, but one gets used to it.
I only used French Essentials with my 5th grader starting with module 2, and he had no complaint at all. He used it Monday -Wednesday weekly. He was able to work through numbers up to forty, as well as through how to tell time.
As a French speaker myself I can say that this is a good curriculum. It teaches more from a conversational standpoint but it does it well. I have not gone far enough to know how it handles the grammar, but conversationally and pronunciation wise it is spot on.
The worksheet exercises for each lesson are repetitive, which I think is a good thing when learning a new language. There is lots of space for writing as well. The page does not look overwhelming.
Once you purchase the program you are given a login with which you log in every time you use it.
For more information ob the program you can check their
FAQ
as well.
You have 2 options for purchase. In both cases you get access to the lessons, the workbook, and the online tests, quizzes and games.
Single module which gives you a 90-day period to download : $69
Full package which gives you a 1 year extended download period: $149.95