Around this time of the year many are scratching their heads as to what to get family and friends for Christmas. Some are very well organized and stock up throughout the year, others, like me scramble until the last minute.
Now, if you are still thinking of what to give to your homeschooling friend, here are some ideas.
Books:
Subscripttions: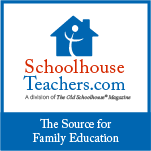 Gift certificates:
Games and toys
Lego or building toys
Board games
Educational games such as puzzles, math or word games
Science kits
Educational DVDs
Miscellaneous
Audiobooks
Electronic reader
Now your turn: What's your favorite gift to receive as a homeschoole?
{This post contains affiliate links.}