Looking for an attractive, engaging e-learning program for your kids, read on.
We recently received a free account from Standard Deviants Accelerate

to the Standard Deviants Accelerate Homeschool Courses (SDA) program, and we have thoroughly enjoyed using it.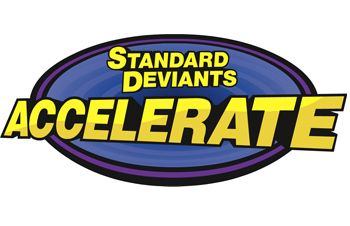 What is SDA?
SDA is an accelerated online learning program. The program offers the following courses:
Arithmetic – Grades 3+

Fundamental Math – Grades 4+

Earth Science – Grades 6+

Nutrition – Grades 6+

Algebra – Grades 7+

Biology – Grades 7+

Chemistry – Grades 9+

English Comp. – Grades 9+

U.S. History – Grades 9+

AP* Biology – Grades 11+ AP Chemistry – Grades 11+

AP* U.S. Government & Politics – Grades 11+

AP* U.S. History – Grades 11+ AP

Eng. Composition – Grades 11+ -
*AP stands for Advance Placement
What these are are videos with very engaging participants making these topics very interesting. The videos contains the lessons, with full transcript available for print, and are taught in a way that brings the students in. The creators have managed to find a way to captivate the students to listen to what they are trying to teach.
This program is for Middle School and High School students (grade 6 and up), but some of them could be used by 3rd graders and up.
Also, this program is secular, so one needs to be aware that evolution is taught in the biology courses.
One more thing to note is that these courses are accelerated so they are fast-paced. They cover a lot of topics in a very short amount of time. In my opinion they are best used as reviews or for kids who thrive on being challenged or think big picture.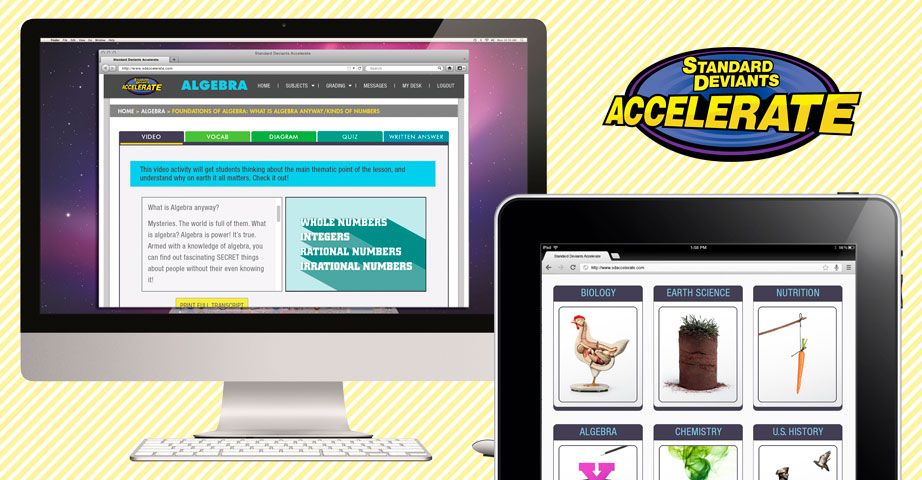 I had my boys do the Math (my 4th grader: Arithmetic, and my 6th grader: Fundamental Math). I also had my 6th grader go through the Biology course. They both enjoyed going through the program on a daily basis. My oldest enjoyed these videos because he loves humor and thrives on material that is above him. He likes to be challenged, and this is what these did for him because the content is very academic, yet presented in a very appealing way with jokes, analogies, diagrams, visual simulations and the likes.
Each lesson is followed by a vocabulary review, a graphic organizer exercise, and a test or quiz. Even the quiz my boys did not mind doing, and were very happy when they aced the 5 multiple choice questions. It was very helpful for them, when they had missed a question, that the program would actually tell them which part of the video addressed that particular topic, and they could just replay it right there and then.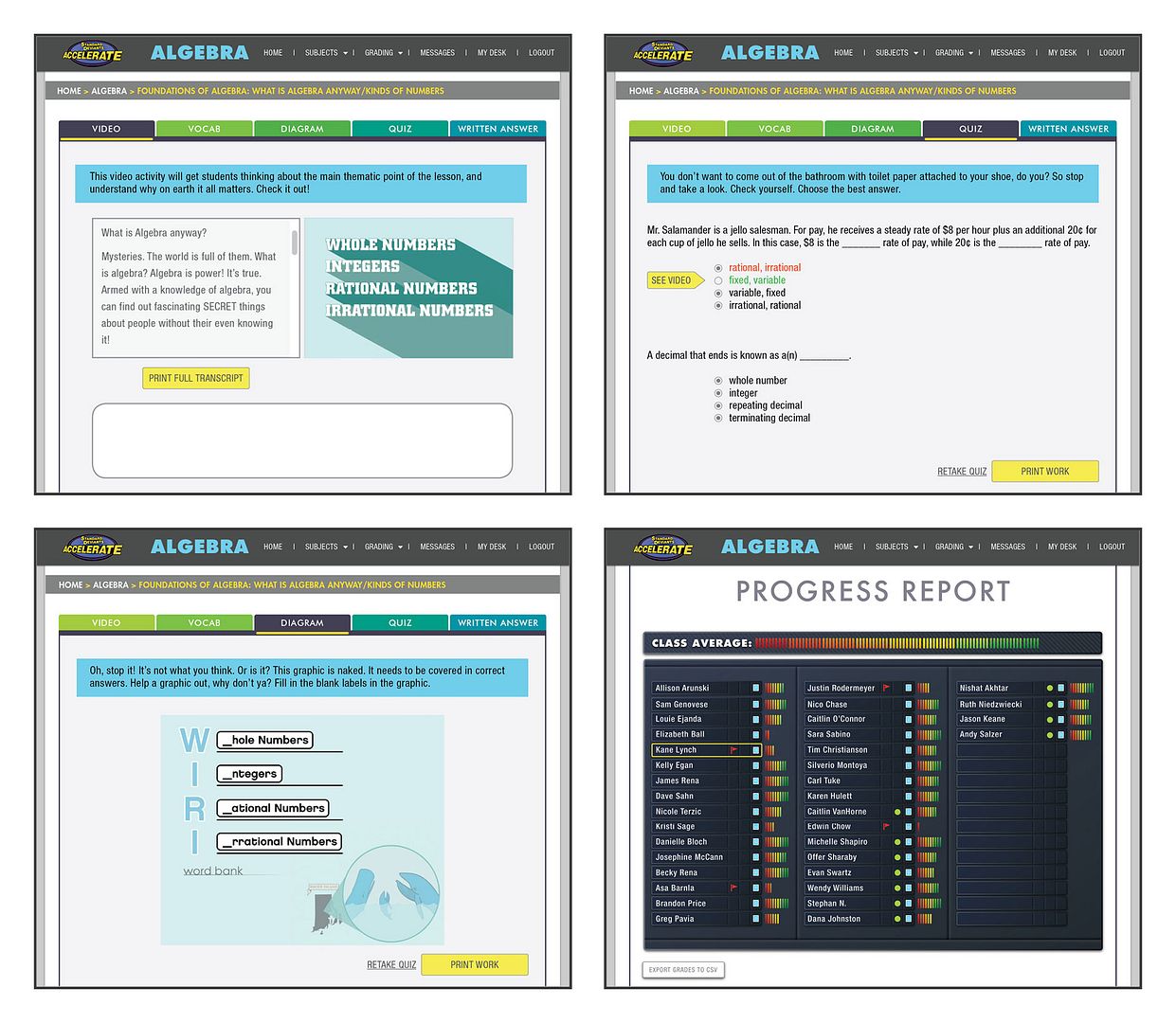 What you need.
Since this is an online resource, you need a computer and an internet connection. The program can be used on a computer or a mobile device. The boys used it mainly on my Ipad mini.
Here is a video of how the program works:
What we liked.
The boys loved the humor of the presenters. Here are a few other aspects for which I would recommend this program:
It is interactive.
The topics are not dummed down.
Lots of vocabulary is taught.
It is pretty comprehensive, even though it is meant as a supplement.
It is very independent.
The quizzes are graded right away, and the relevant parts of the video added where mistakes are made.
The addition of review chapters.
Review of vocabulary through the graphic organizers.
There is a space provided for the student to take note if desired.
The addition of optional thinking exercises.
The fact that mostly everything, from the lessons to the quizzes, are printable.
Progress reports available for both the parent and the student.
You can retake all of the courses or lessons. The quizzes will be the same, but you can retake them all the while.
The boys finished the Math courses during the review period. For the Biology, my son is still going through it, but I will probably go over it again with him, as a lot of the concepts were very involved for his level (it is grade 7 material and he is in grade 6). This program is recommended for use as a spine and/or as a supplement, so during the year we will keep going back to it.
My kids said to me recently: "Why cant you teach like the people in the SDA videos?" Ouch!
Price:
One course for one student is $99 for a year, or $24.95 per month.
The AP courses are $14.95 per month.
Curious?? There is a 6-month free trial going on right now, check it out!