Vocabulary is one of those school subjects that often gets neglected when it comes to Language Arts in Homeschooling.
If you have never given thought to adding a vocabulary component to your curriculum line up, or have been looking for one, read on. We had the chance in the past month or so to try out of one those program:
WorldBuildOnline
from
Dynamic Literacy.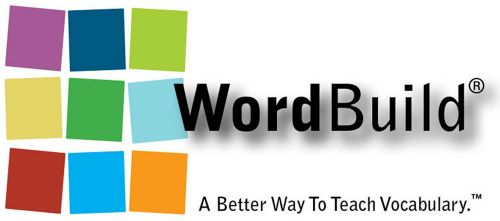 What is WorldBuildOnline?
WorldBuildOnline is an interactive online vocabulary program that seeks to teach your kids vocabulary by teaching them to recognize the suffixes, prefixes and roots of words, and from there figure out the meaning of words.
Because it is an online program who need a computer and an internet connection. At the beginning of the review the boys were able to use it on the Ipad as well but halfway through, it started not working properly on it so they had to use the computer.
Each child gets a separate login, as well as the teacher/parent. In the parent account, you can see each child's progress report, set your e-mail notification and even reset the activity data.
The foundation level focuses on the prefixes and suffixes, whereas, even though at the beginning of Elements, the students get to review those, the focus is more on Greek and Latin roots.
WorldBuildOnline is made up of two programs: Foundation (grades 2-4) and Elements (grades 6+), , each containing to levels ( I and II). The difference between the two programs lies in what is being covered in each. Otherwise the process is the same. Level I is a prerequisite to level II in both programs.
The way the program works is that they watch a short video introducing the prefix or suffix, or the root for that unit, and then they get to work on a set of 5 exercises to practice using it. Each unit, the same kind of exercises are used to practice that prefix or suffix, or in the case of the Element program, the root.
The exercises were:
Working with Definition
Adding suffixes and prefixes
Matching definitions
Assessment
These exercises are very manageable for the students, in that, though they require thinking, they are not overwhelming.
The program suggests that your child spends 15 minutes at the most on one exercise at a time,and encourages that time limit by having a countdown timer on the right top corner of the screen. However, both my boys usually took way less than that to complete the exercises.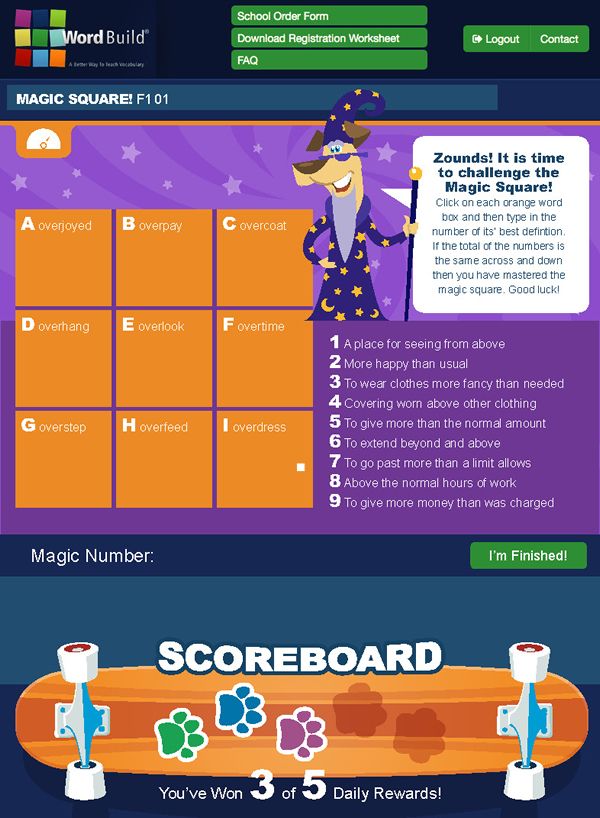 How did I use it?
I had the boys use this program 4 times a week. My oldest worked through the Element program and my youngest through the Foundation one. They worked on one exercise per day.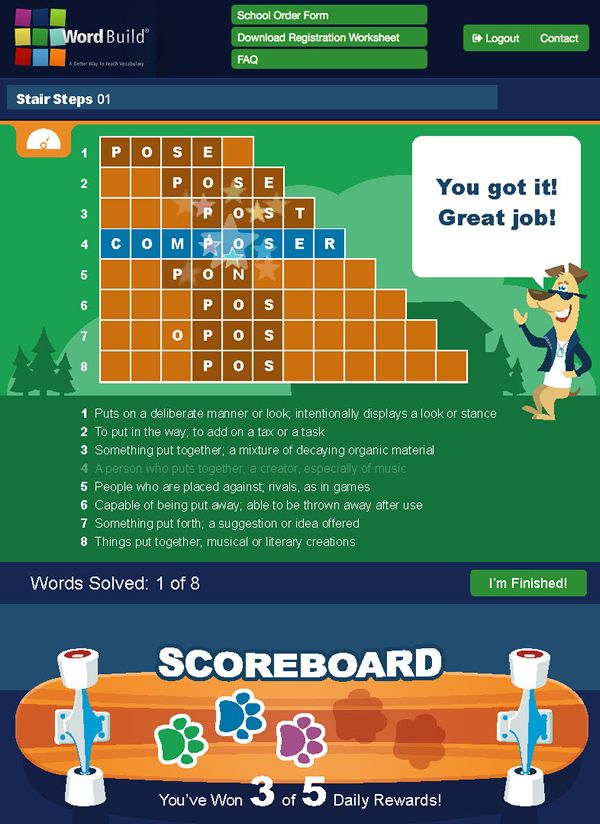 Our opinion?
I think this is a really good program to teach kids vocabulary and help improve their spelling as you learn roots, and proper usage of prefix and suffixes, as well as doubling consonants and the use of Y. It is very easy to use and navigate as well. I found that though my older son thought it to be easy, he still had quite a few mistakes there and there which is helping him see where he needs to improve.
My youngest thought that it was incremental and that it required lots of thinking, since you are to deduce the definitions.
Other pros includes:
Nice variety of exercises
The built in encouragement helps the kids' confidence as they get stars and encouraging statement such as "good job", "way to go" ...
The interface is colourful and appealing .
It is interactive.
As you advance through the units, the challenges become harder.
An e-mail is sent to the parent/teacher letting you know the child has completed her activity.
There is a review section where the student can see what he has done/accomplished, with corrects and wrong answers.
The kids can work on it independently.
Cons:
The programs had a few glitches.
The program lets you skip questions, and yet you still get stars for it.
It is possible to give the wrong answer and still get praised.
Because of these, it would be easy for a child to cheat with this program, so though it is a really good teaching tool, parents need to be aware of this, and make sure the student does the work.
I would nevertheless recommend this program. It is rich and teaches kids morphemes (word composition), and how to be able to decompose words to figure out their meaning. So this is perfect for younger kids and older kids that need reinforcement in vocabulary and understanding word composition.
For you my reader, here is a discount code for
%10 off on WorldBuildOnline
or for
%25 off the printed version
:
hisglory
.
You can find them on:
Facebook:
Twitter:
Pinterest:
They also have a
few videos on Youtube
where you can find out more about the program. Make sure to check them out, as well as the samples on
their site.