I am sure as a homeschooler, like me you are always in search for a printable for something, especially for those extra practice needs. It seems that we always need an extra sheet for this or that subject.
Well, if you relate to what I am talking about, I have a product for you. One of our recent review item was an online printable gallery website:
Super Teacher Worksheets
. We were given a one year
Individual Membership
to their website.

Super Teacher Worksheets is an online bank of printables that covers a wide array of subjects. Basically it is a site full of homeschool printable and printables for teachers, for much of your teaching needs. It provides:
Math worksheets
Logic worksheets
Grammar worksheets
Vocabulary worksheets
Brain Teasers and Puzzles printables
Reading and Writing worksheets, which cover reading comprehension activities
Phonics and Literacy activities
Handwriting worksheets
Spelling worksheets
Science worksheets
Social Studies worksheets which include maps
Pre-k and Kindergarten worksheets and activities
Activities for Holidays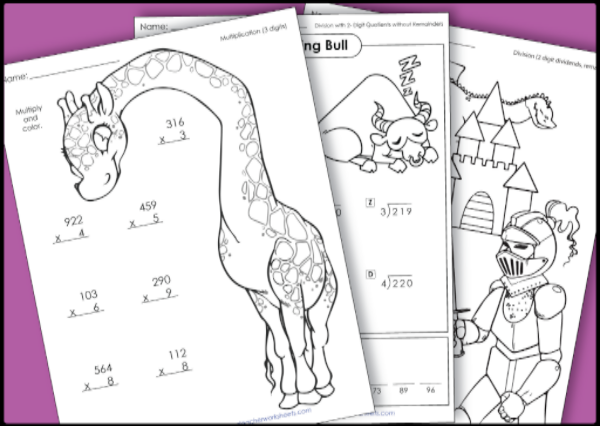 On top of all these topics, Super Teacher Worksheets offers you a worksheet generator where you can make up your own printable that can use for these particular activities:
Math
Flashcards
Bingo cards
Quizzes with choices of multiple choice questions, matching, and fill in the blanks
Another section of Super Teacher Worksheets worth mentioning is their Teacher's tool section. In there you can print printables for: Awards and certificates, music worksheets, lined paper, calendars for kids and much more.
As you can see this site has so much to offer. I only got to scratch the surface. Once we got our login I started printing the worksheets I needed. For my youngest, I was looking for logic stuff, and found the brain teasers. So I printed them all and had him work on one a day. He actually enjoyed doing them. The nice things with these worksheets is that the answers are provided as well. No guess work. for my oldest I printed some of the Math worksheets as extra practice for some of his Math topics that he needs for which he needs practice. It is nice that the worksheets are grouped by topics and grades, making it easier to find what you are looking for.
The process of printing is very easy. No complicated trick. Click and print.
The site is very simple which makes it easy to navigate. Nothing flashy but efficiently laid out. There is even a search function, if you want to find it quicker.
I am looking forward to using the make your own worksheets part of the site for some of our subjects, and I will definitely use some of the grammar ones as well for reinforcement for my 5th grader son.
Super Teacher Worksheets is Avery useful too for any homeschooled or teacher. I am sure it will satisfies a lot of need for extra practice as well as classroom needs.
You can check Super Teacher Worksheets out and try some of their printables since they do have some of them available for free.