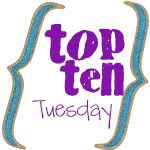 For this week top tens I thought I would share my top ten interactive educational websites. These are sites that I often use with my kids and that they enjoy, or where I find valuable resources and help.
1.
Starfall:
Great site for learning how to read.
2.
Big IQ Kids
: great for spelling, Math fact reviews and .
3.
Literactive.com:
a language art site.
4.
Arcademic Skills builders :
lots of math practice there.
5.
Helping with Math:
A great sites for math helps.
6.
Book Adventure:
reading site that tests your reading comprehension.
7.
E-Learning for Kids:
comprehensive site for grades K-8.
8.
BBC Skillwise:
lots of resources there and practice on different subjects.
9.
Cool Math 4 Kids:
Another great site for Math practices.
10.
Snag Learning
: A gallery of videos on a wide variety of topics and themes for all grades.