In the past week, I have been having a hard time keeping up with blogging, let's blame it on life as a homeschooler. So, in an attempt to remedy this state I am joining in a week of wonderful blogging.
The TOS Homeschool Crew is preparing to have a fun week of blogging and blog reading starting first thing on Monday.
Click on this graphic in the posts and you will be able to go hopping through the different participating blogs.
67 bloggers pulled together to come up with 5 days of cool topics to share with you. That's 67 different topics, 335 posts, there is bound to be something for you to read, learn and enjoy.
At Homeschooling for His Glory we will be looking at 5 Days of Curriculum Evaluation. I will be talking about 5 curricula that I really love, and how it has worked for my kids.
Day 1:
Math on The Level
Day 2:
First Language Lessons
Day 3:
Michael Clay Thompson Language Arts
Day 4
:
Tapestry of Grace
Day 5
: A
Child's Geography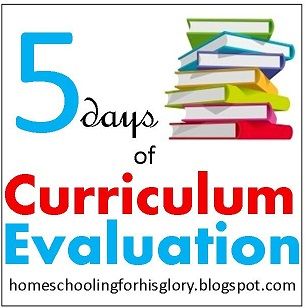 You do not want to miss it, next week promises to be very informative and fun!