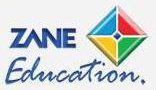 One of our latest review item this summer has been
Zane Education
, an online, visual learning videos with subtitles, complete with quizzes, study tools and lesson plans.

From the company:
"

Zane Education provides an effective, subscription-based, online visual learning education solution using subtitled educational video, quizzes, interactive video study tools and free lesson plans. They provide online learning for 11 different subjects and 260+ K-12 curriculum topics, with more material being added all the time.


For many Homeschoolers it provides a complete one-stop-shop Visual Learning-based education solution that provides the curriculum material needed for children from Elementary school to College age, or from Kindergarten to Year 12.

The features include:




The online subtitled videos deliver the curriculum content for each topic.

The online interactive quizzes provide online testing for each topic.

The interactive study tools on each video page allow aspects of each video to be further explored and investigated.

The Lesson Plans provide further activities for the parent or teacher to ensure each topic is explored in a structured and thorough manner.

The Study Center provides additional resources including the World Fact Book to support study and additional resources are constantly being added.

A Getting Started Guide and selection of User Guides for a range of different students are freely downloadable to ensure that each student is able to use the resources provided for their greatest benefit."
These videos are an innovative way of teaching subjects across the curriculum. The videos are not very exciting but they are able to keep the attention of the interested. The content is certainly not dumbed down and you get the information you expect. Zach was fine with them, Joho was no so into it at all.
My history-loving son enjoyed going through the history videos available there without my prompting. These videos could be use as the main teaching material on a certain topic, or as a supplement to your curriculum. The interactive quizzes available for each video are a valuable add-on to this curriculum.
The content of the videos are meaty.

The way the videos can be sifted through by grades (elementary, Middle school, college or adult), and by subjects or topics.

The fact that each time you have watched a video it colors in a star so that you can remember which ones you have watched already.

There is always available on the sidebar access to a dictionary, thesaurus and encyclopedia.

The videos are just the right length.

Ease of navigation of the website.
The scope of this curriculum is very large
. There are about 1500 videos covering the following topics:
Art: History through Art; Great works of Art
Geography: US Geography, World Geography
History: American and World History
Math: including algebra
Biology: lots of topics covered there
Health
Literature: Myths, History of American and British Literature, European literature, History through Literature
Music: Composers, History, Music appreciation
Religious Studies:
All other science topics
Social Studies
The curriculum comes with a user guide that helps you find your way through the website and through the different topics covered by the curriculum, as well as a whole host of educational publications.
Lastly, one has to know that the videos are mainly secular. They do provide you with a Christian Home Learning Guide to help you provide a Christian Home education while using secular material.
I am definitely planning on using these videos in our upcoming school year. They are a great addition to any homeschool, no fluff, just plain education in a visual way, with the "
Missing Piece
" as they refer to it:
the subtitles
that allow for greater concentration and assimilation.
Free membership: access to 500 Math videos and 260 Educational Quizzes
Gold Membership: All videos: $17.99/Month or 197.89/year
Silver Membership : Access to all the videos across the curriculum, but only for one grade: $12.99/month or $142.89/year

Bronze membership: A

ccess to all the videos across the grades, but only one subject: $8.99/month or $98.89/year.
Just because of this review, you my reader get to enjoy a promotional discount:
35% off on the purchase of any annual 12-month Gold, Silver or Bronze Membership subscription through until the end of August 2012,
by using the code
"
ZE475HSM
" at checkout.
ZaneEducation has a very active
Facebook page
which you might want to visit.

Disclaimer: As a reviewer for the Schoolhouse Review Crew, I was offered a free 1 year Gold Membership in exchange for an honest review.