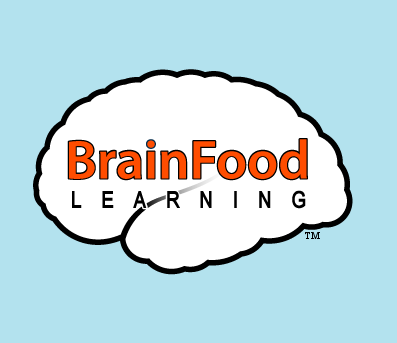 Looking for something to spice up your science, this review is for you. If you like to add videos to your homeschool, or if your kids learn well with videos and visuals,
BrainFood Learning
products are for you to check out.
From the website:
"BrainFood Learning was started by parents of two small children looking for stimulating and interesting content that educates as well as entertains. We didn't find what we were looking for and decided to make the "Fascinating World of..." video series."
Indeed that is what Brainfood Learning videos are: stimulating and interesting, content-packed videos.
The company offers, so far, Fascinating World of:
The videos are full of content, using wide range of words and concepts, and showing animals in their habitats. The images are clear, inviting and attractive with nice close-up.
There is no definite target age, as these videos can be watched by a child as young as two, overtime learning the concepts, and as old as any adult who do not know much about these animals.
We received the
insect DVD
for review.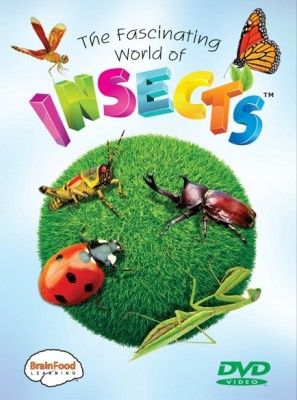 We watched the video in two parts. A separate segment is given to each insect so that you can stop after each if you desire. The video is about 43 minutes total, so not so long.
The boys enjoyed it but complained that they knew the material presented already. So in view of that I would say that the video is best suited to children who do not know much about these animals or have a definite love for the animals in questions. My boys are not insect lovers.
The content is narrated by a soothing female voice. Personally, I really liked the fun quiz at the end that allows for review of the content presented. Another aspect of the video I like is that there is no fluff, yet it keeps your attention. It is exceptionally educational on several levels: vocabulary, definitions and more and fun facts.
In this video, you come to know and learn fun facts about:
grasshoppers
ladybugs
rhinos
beetles
fireflies
mosquitos
honey bees
water striders
ants
praying mantises
dragonflies
butterflies
Concepts, such as metamorphosis, entomologist, species, elytra, proboscis are well explained and illustrated. You learn how the grasshopper makes their sounds for example.
The company has graciously made available on their website a corresponding
curriculum
with lesson plans to use alongside the DVD. These are also helpful in providing some of the content, as well as the quizzes, in word form.