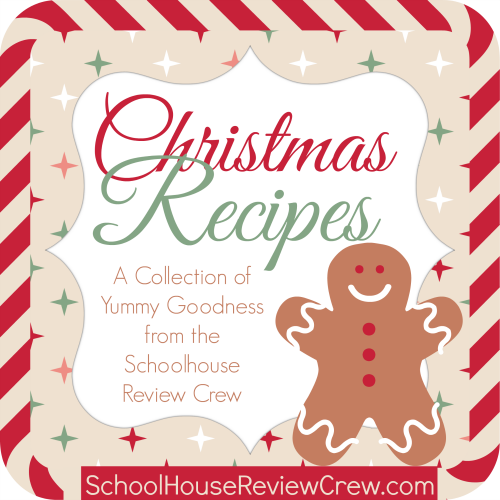 This tune has been hummed in our house for the past week, and indeed it definitely looks like Christmas.
Now, when you think Christmas you think kitchen and baking, and since the Crew was having a round-up centered around sharing Christmas recipes, I thought I would share a few of our favorites:
Delicious Italian Cookies
165 g flour

165 g butter

100 g cornstarch

90 g powdered sugar

1 egg

1/2 teaspoon vanilla extract

1/2 teaspoon grated lemon zest
For sprinkling
cocoa powder

chocolate chips

brown sugar
Directions
Whisk butter and sugar then add the egg, flour and cornstarch sifted, vanilla and lemon zest.

Put in a pastry bag, then make several shape on a non-stick baking mat.

Sprinkle with sugar, cocoa and chocolate chips.

Cook for 10-12 minutes @

180°C/350°F.
Cream Cheese Cookies



Preheat oven to 325 degrees F. Lightly grease cookie sheets.




In a large bowl, cream together butter, cream cheese, and sugar until light and fluffy.




Beat in egg yolk and vanilla.




Stir in flour until well blended.




Drop dough by spoonfuls onto cookie sheet (or use a cookie press). If desired, make an indentation in the center with your thumb or other object and fill with preserves, or press candy into center.

This dough is very versatile, lots of possibilities.



Bake for 15 minutes in preheated oven.
Edible Christmas ornaments:
2 oz castor sugar
4 oz butter
6 oz flour
1/2 tsp ginger and cinnamon

Mix ingredients together until it resembles breadcrumbs.

Knead until dough consistency.

Roll to 1 cm thickness.

Cut into shapes (do not forget to prick a hole at the top).

Bake @350 for 10-15 min. or until golden brown.

Put decoration on top like sparkles, candies, frosting etc...

Thread ribbon and hang (or eat . . ).
This post is also linked at: